Most of the feedback we get at our workshop from students revolves around lack of time. That is right, no one has the time to do much these days. Life is hectic enough as it is with ALL that we have to keep up with. If you have children, you will particularly understand why it can be so tricky to find five minutes for yourself in a day. An entire year will go by and you will not have read a single book cover to cover – and you wonder why! It's because we fit in so much into our days.
A simple, though inconvenient consequence of this is that you do not get the time at home to practice new skills that you learn. This is why we are now developing classes that are longer and you get all the time in our workshop to practice and perfect your new skills before your class ends.
This is the latest class on offer at our workshop. Make time for it. Without distracting phone calls, internet, social media and daily life essentials, you will learn how to make a stunning floral tiered cake with particular focus on flowers. This is a five day class where you get to spend time learning all those little details that will make your sugar flowers pop. Those delicate edges, the perfect ruffles, those lovely varied colours, everything!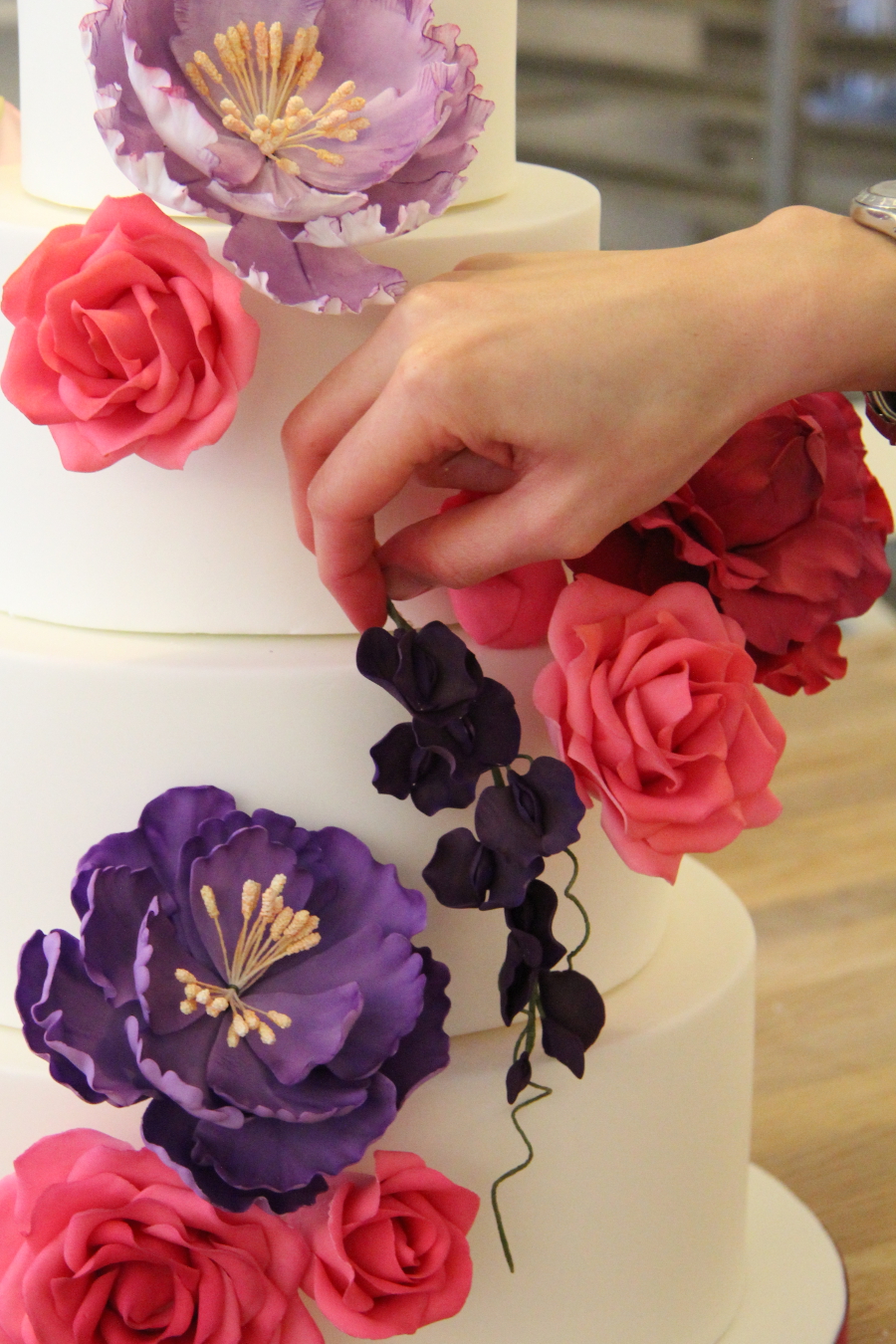 Aside from making the flowers, the placement is of utmost importance. Your tutor, Naomi Lee, will take you through all the considerations before displaying your lovely sugar flowers on a cake. It is an art and you have one of the most highly experienced professionals in the cake industry teaching you how!
You will work on multi tonal roses, open and closed peonies, filler flowers and leaves in this class. By the end of the five intensive days, you will be superbly confident about recreating any element at home.
Of course, since this is a tiered cakes class, you cannot go home without a display cake! You will work with one real and two dummy cakes to create a three tiered cakes. You will be taught the importance and real world use of dummy cakes (we will surprise you!) and you will get to work on a real cake too, just so that you can learn how to cover a real cake with chocolate ganache and fondant. All cakes, real and dummy, will be covered in the all important and super trendy sharp edges.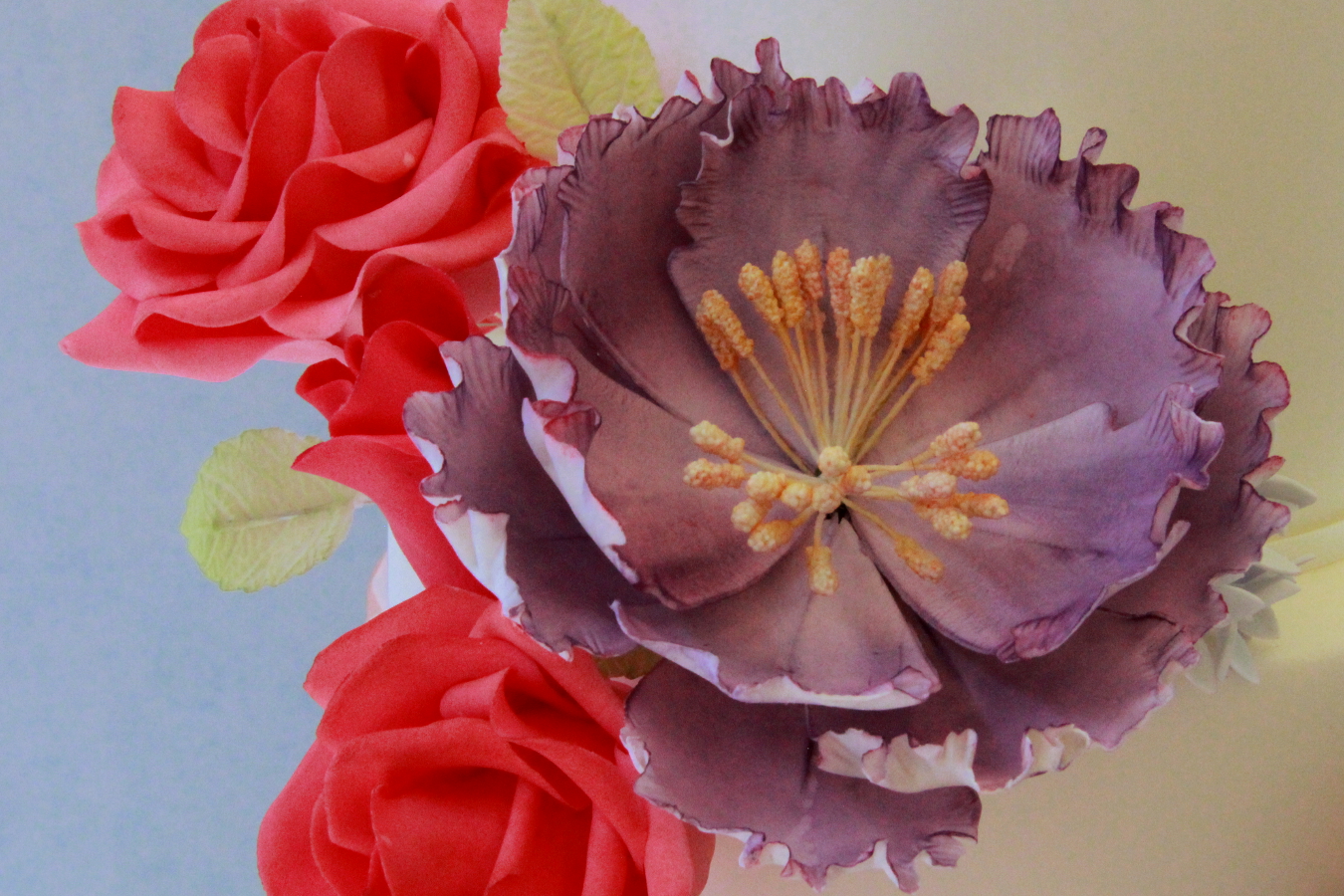 We are cramming a large number of different techniques in this class, but there also will be plenty of time to make everything in a relaxed and friendly atmosphere.
To see details of this and all other classes that Naomi teaches, please go to this webpage.
As always, if you have any questions, please send them to us via the contact page.